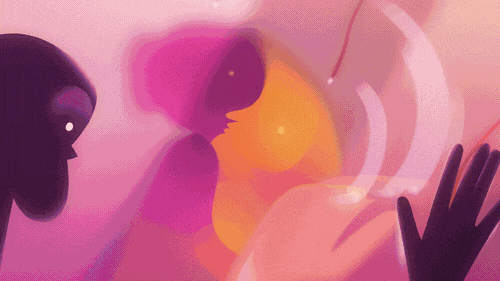 When what's "real" is debated every day – from politics, to climate change, economics, even the nature of the universe – how can we shape, challenge or change our reality… and understand who we are within it?
On a more down-to-earth level, how can we sum up the

TEDx Sydney 2020

theme of REAL, with so many permutations and interpretations conjured by the word?
In the past, TEDx title sequences have aimed to provoke thought by holding a mirror to the state of society: reflection as catalyst for change. For TEDx2020, we returned to the spirit of playfulness. Instead of the serious, the sincere.
Instead of a mirror, a dream.
Happily, on invitation from Substance this dream was able to be shared by some of the best motion studios and sound partners in the world. 
After all, TEDx is about
ideas worth spreading
, and with "reality" so open to interpretation,
a
curated global collaboration
as perfectly suited to capturing the kaleidoscopic nature of the theme.
​​​​​​​
Multiple realities. Multiple points of view. Reality

is

collaborative.
Each studio contributed their own unique vision of reality, with the resulting diversity of concept and style supporting reality's elastic nature. Seen together, this suite of idents combines
 to illustrate the complexity of
the real
more completely than any could achieve alone.
Woven together to form the opening titles, animations meld with the poetic glue of narrative: a story of hope, passed down from mother to child, wherein we seek to reconcile a black and white reality with the dream of a more colourful life.
ANIMATIONS
Alphabetically, by Studio
BEMO STUDIO


Creative Directors: Brandon Hirzel & Brandon Parvini  •  Executive Producer: Brandon Hirzel  •  Technical Direction: Brandon Parvini  •  2D Animation: Pablo Thomas Lopez  •  Illustration & Storyboard: Scott Hassel



SOUND & MUSIC: SONO SANCTUS


Audio Producer: Jake Merritt
BULLPEN


Direction: Bullpen  •  Creative Direction: Aaron Kemnitzer  •  Animation: Aaron Kemnitzer  •  Design: Jay Quercia



SOUND & MUSIC: ZENTHING


Audio Producer: Jake Merritt  •  Special Thanks: Sono Sanctus
MIGHTY NICE


Director: Michael Shiao Chen  •  Creative Director: Darren Price  •  Head Of Studio: Jeremy Howdin  •  Producer: Diana Angelius  •  Design: Michael Shiao Chen  •  Storyboards: Michael Shiao Chen  •  Model/surface: Michael Shiao Chen • Rigging: Tessa Eden  •  Animation: Michael Shiao Chen  •  3D Fx: Daniel Alvarez  •  Composite: Vincent E Sousa
SOUND & MUSIC: ZAK ENGEL


Audio Producer: Jake Merritt  •  Special Thanks: Sono Sanctus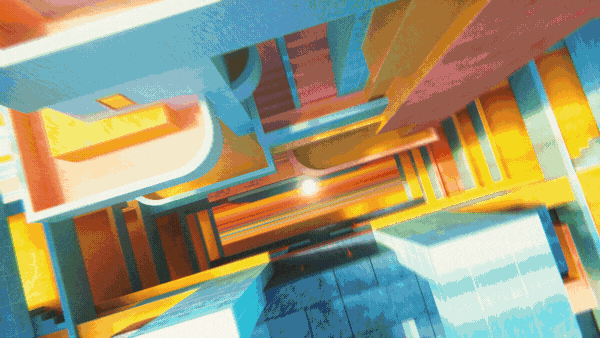 MIXCODE


Production House: Mixcode Studio  •  Director: Chiunyi Ko, Tubo Lee  •  Producer: Mibo Lin  •  Story: Julian Chen, Daniel Jiang, Astri Liu  •  Art & Animation: Julian Chen, Daniel Jiang, Astri Liu  •  Illustration Of Parallel Universe: Chiunyi Ko, Tubo Lee, Hannah Chen, Chewie, Evan Chiu, Tim Tseng, Weily Hsu, Neil Lin, Yi Sheng Jian, Fibo Lin, Uu, Olaolayuan 
SOUND & MUSIC: THE CHICKEN


Audio Producer: Jake Merritt  •  Special Thanks: Sono Sanctus
Production: Nerdo  •  Creative Directors: Daniele Gavatorta, Lorenzo Levrero  •  Art Direction: Giacomo D'Ancona, Dalila Rovazzani  •  Animation Director: Dalila Rovazzani  •  Character Design: Francesca De Toni, Giacomo D'Ancona  •  Animation: Dalila Rovazzani, Giulia Manna, Francesca De Toni  •  Compositing: Giacomo D'Ancona
SOUND & MUSIC: SONO SANCTUS
Audio Producer: Jake Merritt
ECDs: Chris Kelly, Jarratt Moody  •  Director: Nicole Stafford  •  EXECUTIVE PRODUCER: Erica Kelly  •  Producer: Kaitlyn Mahoney  •  Storyboards: Nicole Stafford  •  Design: Joyce Liu, Alisha Liu, Caroline Choi  •  Cel Animation: Nicole Stafford  •  Compositing: Jakob Scott, Jon Riedell
AUDIO Producer: Jake Merritt  •  SPECIAL THANKS: Sono Sanctus
POST OFFICE STUDIOS


Director: Aditya Tawde  •  Creative Director: Harsh Sharma  •  Creative Producer: Aditya Devsharma  •  Ideation & Concept: Vaibhav Negi, Appa Chandra Storyboard & Animatic: Shashank Mani, Adarsh Panicker  •  Characters: Shashank Mani, Shiyamek Dasgupta, Pankaj Gole  •  Background Design: Hesaka Sumi, Danny Jose, Rushil Kejriwal  •  Graphic Design: Omkar Sawant  •  Cel Animation: Shashank Mani  •  In-betweens/cleanups: Shashank Mani, Shiyamek Dasgupta  •  Colouring: Shashank Mani, Shiyamek Dasgupta  •  2d Animation: Gaurav Jhamb, Vibha Lad
SOUND & MUSIC: WE TIME AUDIO HOUSE
Audio Producer: Jake Merritt  •  Special Thanks: Sono Sanctus
Creative Director: Ed Rhine  •  Design/Animation: Jon Drobil, Kevin Kerndt, Samantha Mireles, Miles Petrock, Hollee Winans  •  Producer: Kate Swift
SOUND & MUSIC: SONO SANCTUS
Audio Producer: Jake Merritt
Executive Creative Director: Marcel Ziul  •  Concept By: Meredith Cherniack  •  Managing Director: Tais Marcelo  •  Lead Compositor: Luis Suárez  •   Producer: Krissy Estrada  •  Coordinator: Ray Freedman  •  Design: Mayumi Takahashi, Meredith Cherniack  •  Illustration: Mayumi Takahashi  •   Cel Animation: André Dias, Matt Everton, Sijia Huang, Omar Romolino, Ryan Boyes  •  2D Animation: Ricardo Perosa, Luis Suárez  •  3D Animation: Lamek Felix
SOUND & MUSIC: WHITE NOISE LAB


Composer/Sound Designer: Roger Lima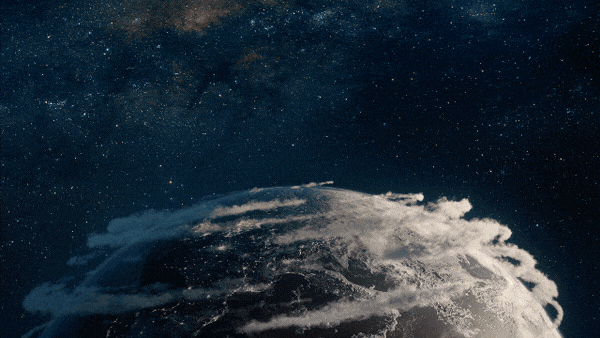 Direction: Scott Geersen  •  Character Design: Glen Miralles  •  Character Modelling: Jessica Herrera  •  Character Rigging & Animation: Jessica Herrera  •  Layout, Lighting, Shading, Cinematography: Substance  •  Edit: Scott Geersen



ORIGINAL MUSIC & SOUND DESIGN:


Ambrose Yu