iQOO  is a new brand of mobile phone focus on gaming. the main idea of this brand is 'Monster Inside'
 —— it has beastly energy under its normal appearance. 
 what is inside the brand? It could be a monster, or a superhero, it might be a superb special effect or a story to save the world. I think it should be imaginative and unrestrained. So I wonder if it is possible to interpret this concept with different expressions.

So this time I invited 9 top artists and teams from around the world to design 9 different styles of animation for the iQOO logo.This is a very free and crazy creation. I hope that everyone will break the restraint and release the beast from the heart.
iQOO × BAKU HASHIMOTO 橋本麦
In this video, I used "pre-pass" of Global Illumination. As you might see while rendering out on 3DCG software, it is a preview of how particles of light reflect in a scene — it is nothing more than internal visualization of a renderer and rarely used to final visuals, though. Since the pre-pass itself looks very noisy, I composed it with other interesting passes such as material normal to create weird shading. I tried the same technique few years before.
As for glitchy geometries on the background, I used Photogrammetry, which is a technology converting still images around some objects to 3D models. Because of algorithmic limitation, it often fails to re-construct a surface and produces many artifacts on a polygon.  As I personally love this kind of error, I tried to scan a lot of paper scraps on purpose to get nicer glitches then add some deformations on them.
I mainly got an idea from the Japanese anime such as One punch man.
I wanted to illustrate some huge energy or power spurt out from the inside. So I designed
logo animation that interacts with an environment such as demolishing floor, rising debris,
thunder, electricity effect, and flame.
iQOO × masanobu hiraoka 
平岡政展
I made rough  animation and then clean up line, add color. The main idea is to make some attractive movement.and The idea came up as soon as I worked for it, but it is rather simple look than I thought first.
Music: 食品まつりa.k.a foodman
"Severe addiction" is the feeling we want to create.
Through the magical exploration, tap the power and desire of deep dive and freely enter a world without end.
【PRODUCTION HOUSE】MIXCODE STUDIO / 混合編碼工作室
【DIRECTOR】CHIUNYI KO / 柯鈞譯 / TUBO LEE / 李孟栩
【PROJECT MANAGER】MIBO LIN / 林芷君
【STORY】 Selina Tung / 童筱絜,CHIA-YU LIU/ 劉珈妤
【ART】TUBO LEE / 李孟栩
【LEAD ANIMATOR】CHIA-YU LIU/ 劉珈妤
【ASSISTANT ANIMATOR】ALLEN LIN/ 林晉葦,WEILY HSU/ 許煒莉
【COMPOSITING】CHIUNYI KO / 柯鈞譯
【MUSIC//SOUND DESIGN】PONGO/ 彭郁哲
iQOO × Nidia Dias & Martin GunNarsson
Inspired by the brand and its core philosophy, we took to the heart the idea of "motion inside" and literally had some monsters trying to escape the logo.
On the animation side, it was a good test to try to combine very specific shapes with very fluid animation, we believe it worked very nicely as creatures were inspired by shapes we would get out of the simulations.
When we received Somei's invitation to create, I learned that IQOO is a new mobile phone brand with a strong performance and positioning. In Brief's keyword association, it collects information about instability, explosiveness, and awakening. So we want to express this cool point in this short film through visual plot contrast, while still having fun. We hope that IQOO is just like the classic games, not only cool, but also interesting.
Directed By :
SeenVision
Creative Director : 阿司匹琳
Producer : Momo
Storyboard : 阿司匹琳
Character Design : 哲子
Scene Design : 哲子,宝瑞
Modeling / Lighting:小熊
Riggers:丹丹
3D Animation :小熊,褚帧,老邢
Cel Animation : 哲子,宝瑞,梦一
After Effects Animation : 褚帧
Composite : 小熊,褚帧
Editor : 褚帧
Music / Sound Effect : 大囍
The main idea of our creation is to execute the brief in a well animated piece that will celebrate the idea of colloboration.
This time we choose to work with Hiraoka which is an amazing cell animatore. We provided him 3D guides and he did his magic on the 2D part.
This combination of 2D and 3D animation, side to the very fast pace animation, is what we aimed for
We imagine iQOO as a secret weapon that allows players to transform. We try to use the tension of 2d animation to show the refreshing feeling of killing boss
director:梁卓宏/Jo Leong
creation:梁卓宏/Jo Leong, 孙世晟/Somei
story board:梁卓宏/Jo Leong
Character Design:汤宇飞/TB, 梁东方/Idolla, 梁卓宏/Jo Leong
Motion board:梁卓宏/Jo Leong
Main Animation:梁卓宏/Jo Leong, 陈文剑/Chen Wenjian, 刘锦健/Liu Jinjian
coloration&clean:梁卓宏/Jo Leong, 汤宇飞/TB, 梁东方/Idolla, 曹乐炜/Cao Yuewei, 陈文剑/Chen Wenjian 刘锦健/Liu Jinjian, 孟繁茁/Meng Fanzhuo
Composition:梁卓宏/Jo Leong
Sound design:猫腿子/Catfeet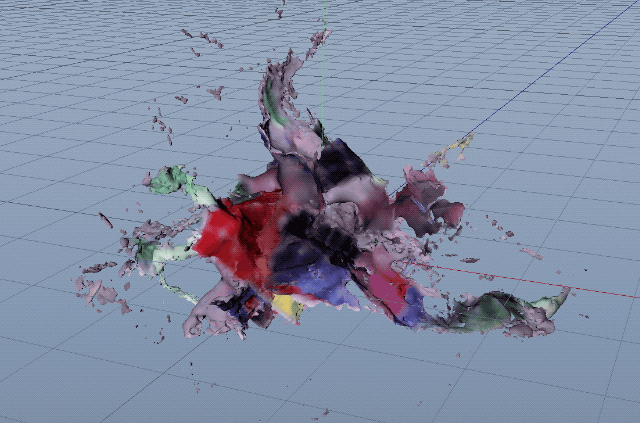 Thanks to all participating artists !!